Services
We, M/s. MMT International Exports, Karur (INDIA) are fully engaged in manufacturing and exporting, exclusively the Home Furnishing (Fabrics and Made-ups) products, such as Bed Linen, Table Linen, Kitchen Linen, Gift Articles and Natural Product Mats etc. and hence, we can meet any of your requirements of our ideal products of your choice. In fact, our hi-fashion products are impresses everyone to enhance the beauty of the modern World for the up-dated designs, colors and quality. Our variety products have been sold-out internationally for last many years and hence, you certainly will find an harmonious co-existence of modern, contemporary and ethnic of our unique product collection. Our ultimate goal is to satisfy our valid buyers by means of our hi-quality products at the economical price and shipment within the prescribed schedule in-order to achieve the monopoly with the result of our efforts and commitments. Our Services are as follows :--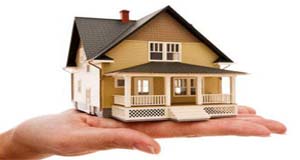 Vendor Evaluation
We undertake rigorous evaluation to suit your requirements perfectly to achieve the unmatched quality standard at every step, during the manufacturing process.
Product Development
As we being well conversant with till dated market trend of the World, we take extreme efforts and assure to produce similar and exact sample requirement to match your original sample in all respects to enable your approval at the very first trail and to confirm orders, accordingly.
Merchandising and Order follow up
We are much experienced, aware and confident on our part, due to our cordial relationship, timely liaison and close tie-up with all the factories and traders in the yarn market; which becomes easy to track priority and keep abreast of our orders.
Quality Control
Since, the quality is the hallmark of our company, our in-house inspectors undertake on-line inspections of the merchandise frequently right from the beginning to end, including final packing for shipment.
Summary
We would like to hi-light that the raw material used is strictly as per the export standards.

Definitely, you will find our product range worth introduction in your market.

We would be eager to know your market requirement in terms of Cloth types, Colors, Price range, Product type etc.

We assure you our best service and hoping for a long lasting business relationship.